There are so many ways for you to join us in our mission of ministering to the youth of Colombia through soccer. We can't wait to meet you!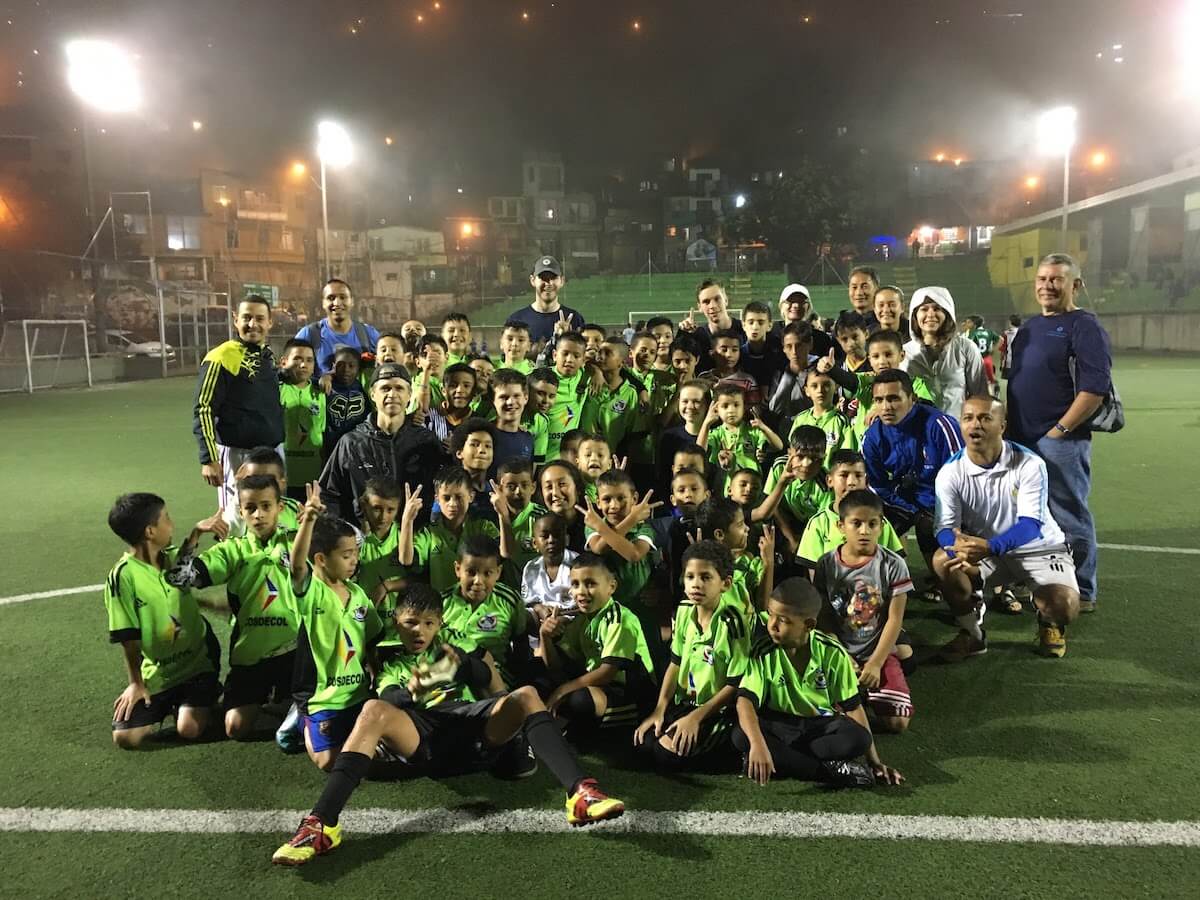 Volunteer in Colombia
Share your story during a Bible study or gathering
Train with our children and youth in the neighborhoods
Help us keep our facilities looking great by helping us paint, build new facilities, improve our fields, and more!
Learn more about volunteering in Colombia!
Partner with us
Donate
Donate gently used or new uniform sets, cleats, balls, and soccer training gear to us. Typically, volunteers bring gear with them when they come to visit, but feel free to reach out to us if you have a lot of materials you would like to contribute!
Host an Exchange Student
We offer our students the opportunity to travel and study in the U.S. To date, 24 of our young people have had this opportunity! These powerful cross-cultural experiences are only possible when our friends in the United States open their homes and sponsor our students.
If you are interested in impacting the lives of Colombian youth by hosting a student, please complete the form below.