With a population of four million, Medellín is Colombia's second-largest city after Bogotá, the capital city. Although Medellín is only 6 degrees north of the equator, its 5,000-foot elevation has helped it earn the nickname of "city of eternal spring." Medellin boasts year-round 70-degree average temperatures and is famous for its annual flower festival. 
The city, spanning 445 square miles, is nestled in the Aburrá Valley and sprawls up the slopes of the surrounding mountains, almost like a giant soccer stadium.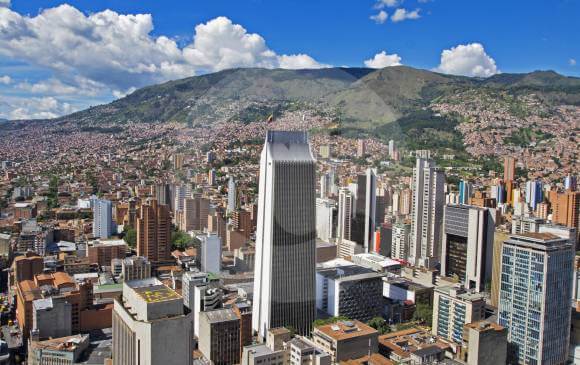 Just a few decades ago, the city was known by another title: homicide capital of the world. 
While Pablo Escobar lived in Medellín in the 1980s and early 90s, the city was awash with drugs, gangs, and violence. Now, Medellín has been transformed from a city marked by crime to a vibrant, up-and-coming tourist destination. Many challenges still remain, and Colombia's cocaine trafficking networks still pull in many young people, but the city is a far cry from what it was 20 years ago. From Botero's famous sculptures to a world-recognized cable car system, there is so much to do and see—and we invite you to visit us in this incredible place we call home!