Reaching youth for Christ through soccer in Medellín, Colombia since 1991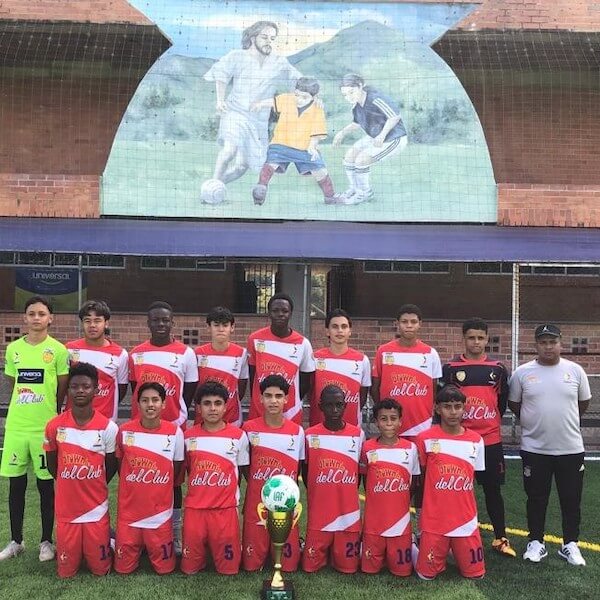 We're headed to the States!
Our boys U-15 all-star team (who recently won the state FIFA tournament for their age division!) has been invited by Grace Presbyterian Church and the Storm Soccer Club of Danville, KY to travel to the U.S. for a soccer tour! From July 7-17, 16 players (accompanied by 3 staff) will play friendly games, participate in the Centre College Soccer Camp, meet new friends, experience American culture, and promote our program.
For many of the boys, this is a once-in-a-lifetime trip. But they need our help to get there!
All expenses in the States will be covered by their host, but the COSDECOL community will be responsible for funding their plane tickets (about $950 for each roundtrip ticket). Would you consider sponsoring a player's ticket to the States?
If you would like to help us cover this cost, donate by clicking on the link below!
Thanks for making this incredible opportunity available to these young men!
The Christian Union Sports Club exists, through the help of its supporters, the work of its personnel, the resources at hand, and the Christian principles that it upholds, for the physical, economic, social and spiritual welfare of the children and youth of Colombia.
Through our yearly city-wide soccer tournament, we enroll kids in organized, competitive soccer to grow them in skill as players, in character as people, and in knowledge of the hope of Christ.
There are plenty of ways to get involved with bringing the light of Christ to the children of Medellin, Colombia through soccer. Click below to find out how to join us today!
Access our latest financial and regulatory information here.