The Christian Union Sports Club (CUSC) ministers to youth in Medellin and across Colombia through competitive soccer programs. We exist to make the love of God known in the lives of young people through sports mentorship—and through soccer teams and programs for all ages, athletes receive mentorship, support, and high-quality soccer training that draws them towards a life lived for a God who loves them. 
We believe every child deserves a life full of purpose and people who care for them, but so often youth in Medellin become involved in illicit drug trafficking groups that promise belonging, but ultimately bring violence, revenge and even death.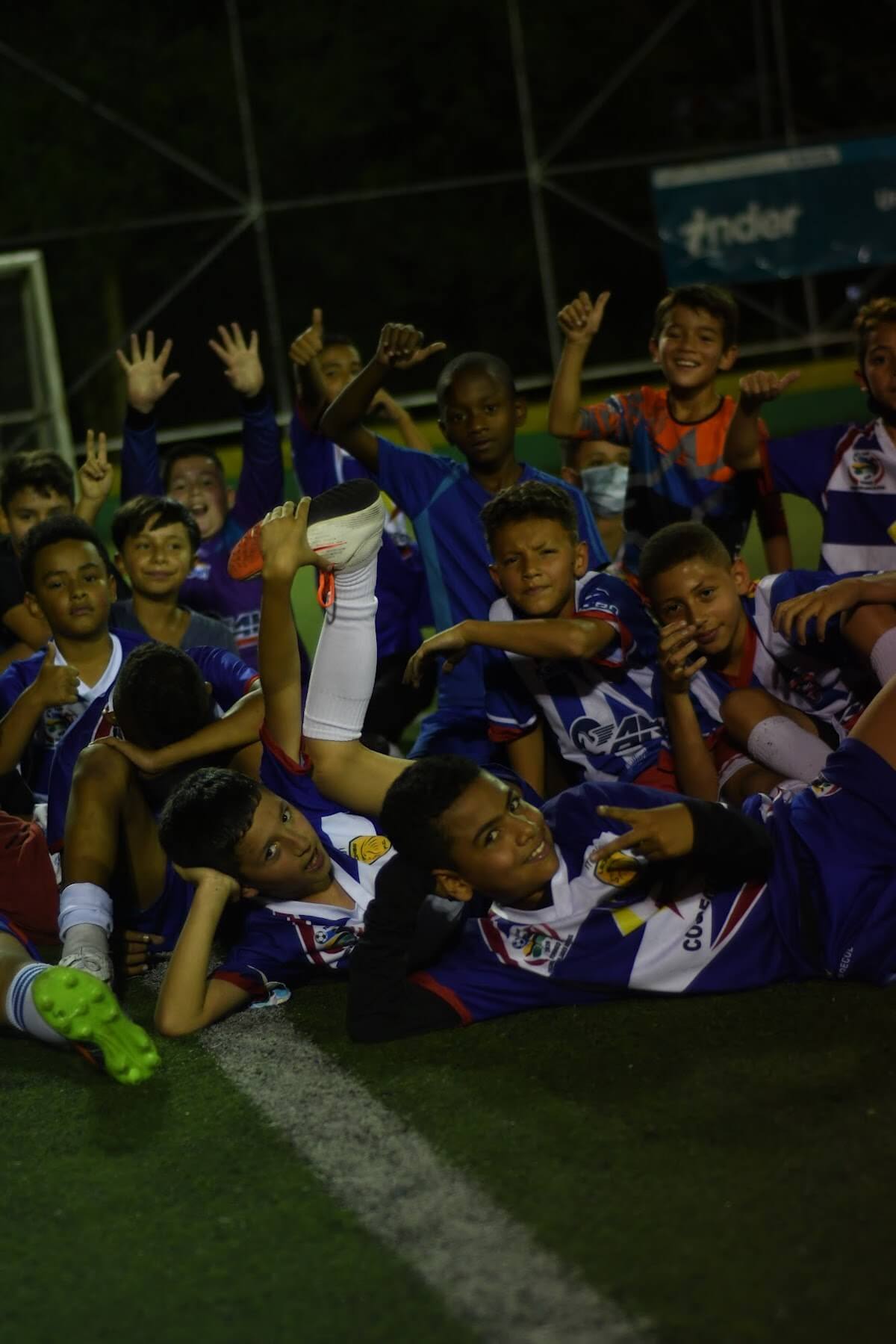 But the youth of Medellin also love soccer, and they're crazy good at it. Through providing them an opportunity to develop their skills in a sport they love, we involve them in a community and a lifestyle that promotes compassion, drive, learning, and healthy choices to spur them on to a life of whole-person health and stability. We long to see them thrive– on the soccer field and off, and we believe Jesus is the foundation of a joyful, flourishing life.
Our facilities include a state-of-the-art 2,000-seat stadium with three fields, a community center in the Acevedo sector of Medellin, and a <brownie and cookie business> whose revenue funds a large portion of our programs. 
We love for groups to visit us and see the work we are doing—and we're excited to tell you more about <how you can get involved.> Volunteers regularly come to Colombia to play soccer with our teams and complete projects around our facilities. 
In Colombia, we are known as La Corporación Social y Deportiva de Colombia, or COSDECOL. 
Learn about how we got started—and learn how you can join us!