We support our soccer programs through a brownie business that provides meaningful employment for young men and women that come through our program, as well as delicious desserts to our friends and patrons!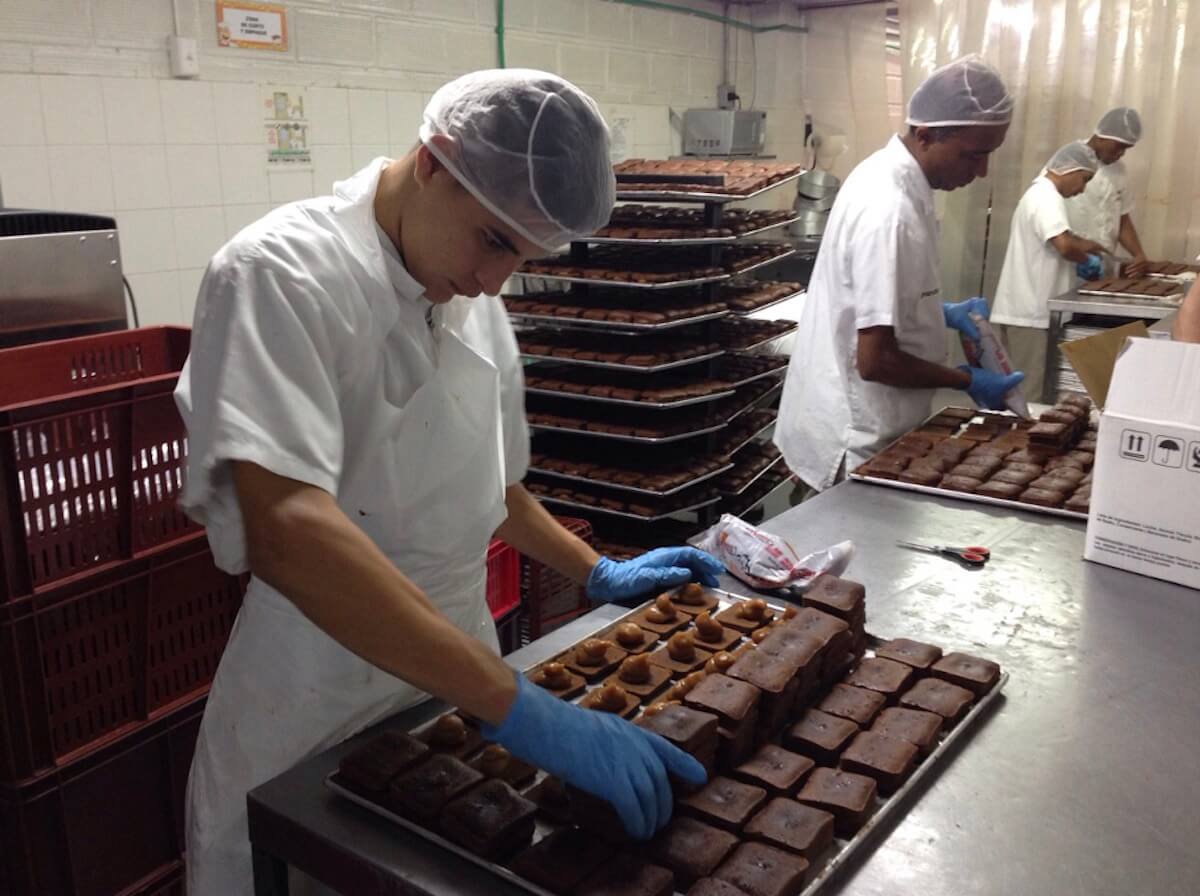 The Need
In the mid-90s, when Medellín was still in the throes of the drug war, some of our older soccer players asked what they could do for work since they no longer wanted to be involved in crime. They needed a way to support themselves, but they didn't know where to turn.
The Solution
Mark's family loved making brownies for dessert, and many Colombians marveled at how good they were, as brownies were not common in Colombia. Mark had the idea of creating a brownie business and hired one employee to bake in his family's kitchen. They took a sample of the delicious treats to a major ice cream company—and the company called in their first order two days later.
The Product
Currently, the business—Brownies Del Club—provides work for 28 people, makes 60,000 brownies, cakes, and cookies a month, and generates the revenue to cover 40% of the ministry's budget.
Tour Our Factory